In recent years, a number of tools, solutions and approaches have been developed aiming to help different stakeholders progress in their journeys towards becoming more FAIR and being active contributors to the European Open Science Cloud. Many of these have been developed through European Commission supported activities such as the regional and thematic INFRAEOSC projects and international initiatives such as the Research Data Alliance.
It might be challenging for those starting out on their FAIR-enabling journey to know which tools and/or approaches are right for their organisation, or how they should go about implementing the tool/approach. To help take some of the guesswork out of implementing FAIR, and to realise an EOSC of FAIR data and services, FAIR-IMPACT will provide a set of clearly defined support actions offered over the life of the project. These offers are for those willing to start (or continue) their journey by adopting a tool and/or solution from the options that FAIR-IMPACT will provide.
Each support action will provide dedicated guidance and assistance to a cohort of selected applicants on implementing one or more tools and approaches. The details of the support actions will be shared on this page as they are confirmed. There will be three open calls for funding for participation in support actions over the lifetime of the FAIR-IMPACT project.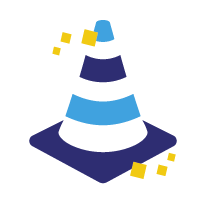 For each support action successful applicants will get: 
A dedicated, tailored support package from FAIR-IMPACT project partners and resource providers to enable successful applicants to implement a particular tool or approach. 
Financial support of up to 10.000 EUR to successful applicants to enable participation1. Funds may be used solely for supporting staff time to carry out relevant activities. This includes dedicated staff time to carry out relevant work and also to support engagement activities to ensure participation from relevant organisational stakeholders (e.g., organisation of meetings and workshops). The funds may not be used to support travel, catering or purchasing of equipment.
The opportunity to share their knowledge and experience with peers in the context of FAIR-IMPACT actions and events. 
Support to promote their work via a FAIR-IMPACT Implementation Story. Examples of Implementation Stories developed as part of the earlier FAIRsFAIR project can be found on the FAIRsFAIR website. 
As part of their application, we expect applicants to clearly demonstrate the following:
Readiness to implement, adopt, extend or use the specific tool or approach.
Willingness to participate in the required workshops, hackathons and meetings that might be outlined as part of the specific support action. These will be held virtually.  
Confirmation that the participant(s) in the support action meet the personnel specifications outlined in the specific support action call (for example, the ability to progress the outcomes of the support action within the organisation, technical expertise, etc.).
Willingness to participate in periodic follow up questionnaires and/or interviews.
Willingness to participate in an exit interview within a month after the end of the support action which will be used to draft a FAIR-IMPACT Implementation Story.
Who can apply? 
This call is open to individuals, groups or organisations from public and private research performing organisations, including:
research-performing organisations and research infrastructures, 
Repositories, data and metadata service providers, 
representatives of national and international level initiatives. 
Applicants must reside and/or work in an EU or Associated Country for the duration of the grant. A key aim for FAIR-IMPACT is to prioritise support for organisations, groups, and/or individuals based in countries or representing domains that are currently less advanced in terms of their FAIR enabling capacity2.
The call is not open to individuals or groups based at any of the FAIR-IMPACT project partner organisations nor to individuals who hold the status of FAIR Champions under FAIR-IMPACT. 
Indicative timeline for first open call

Promotional webinars to showcase the support actions on offer 

February/March 2023 (exact date(s) TBC)

Call launched

End of March 2023

Deadline for applications

End of May 2023

Selection of applicants

End of May 2023

Applicants informed of decision

Beginning of June 2023

Expected start date for support actions

The start date will vary depending on the specific support action. However we anticipate that these will begin in summer or early autumn 2023.