The "FAIR Implementation Workshop - Community Engagement: why it is key for Open Science and how to unleash it" will take place on 23 November 2023 from 11:00-12:30 CET. Registration for the workshop is free but mandatory.
The transition to Open Science is a complex process which entails a culture change in academia. Theories of culture change have identified Community Engagement as one of the most potent strategies to stimulate large-scale behavioral change – yet in the context of Open Science, Community Engagement is often overlooked or underestimated.
In this session, we identify what Community Engagement is and how you can stimulate it. In particular, we focus on the growing International Network of Open Science and Scholarship Communities (INOSC), which has rapidly evolved into a network of 32 local hubs across 16 countries, with over 2300 researchers, ready to put Open Science to practice. We'll explore how the principles of Community Engagement are put to practice in INOSC and how you can benefit from those in your local context.
Agenda
Welcome
Introduction to Community Engagement
Open Science Communities in practice
Community Engagement in your local context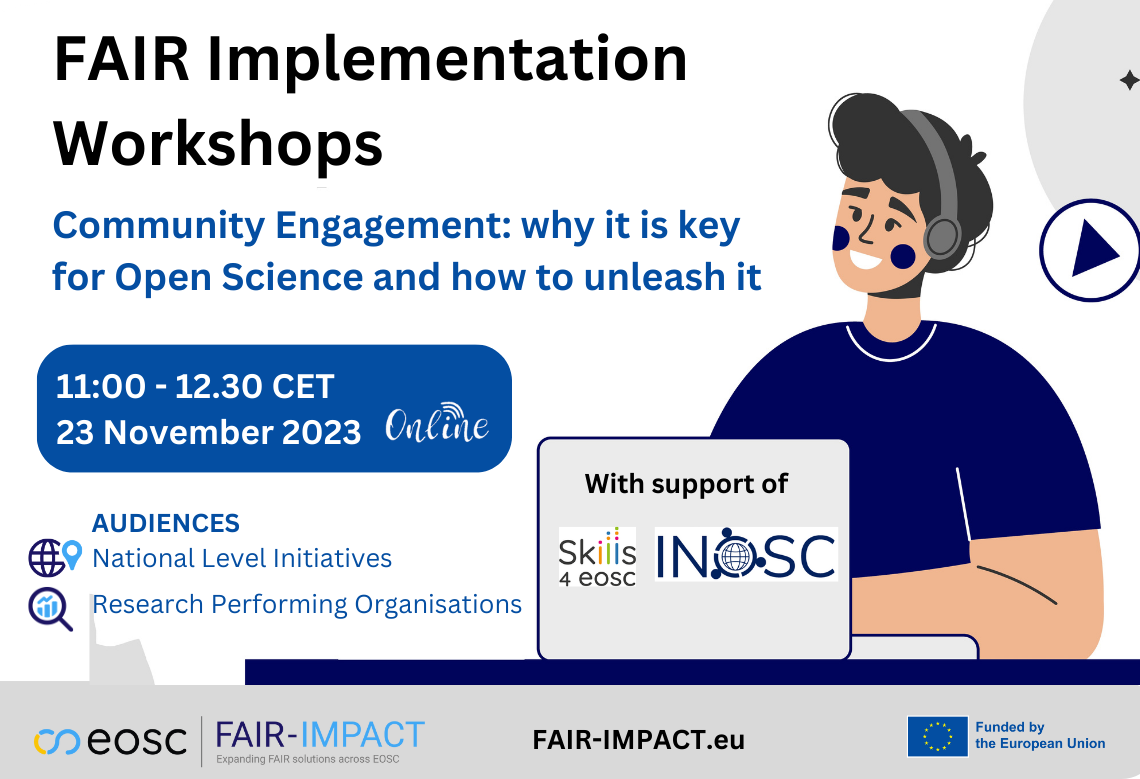 FAIR Implementation workshops